We returned to St Paul's in mid-September and we are delighted to say that the children are flying with their weekly African hand drumming workshops.
What's New This Year
The level of musicality within the children as drummers is at an all-time high this year.
The children in third class are new to the percussion in the classroom programme. Particular highlights for them to date include learning about the snare drum, marching along to a marching band and playing the secret composer game!
It's going to be very difficult to pick our "Musician of the Month" as the standard and behavior is just so good!
Percussion in the Classroom
Percussion in the Classroom is a BIG HIT in schools and sees each class receiving a weekly interactive 30-minute class. Students are taught how to read music notation, play in time, and develop their rhythmical, musical and technical knowledge whilst playing a variety of percussion instruments.
As drums excite every child, our percussion project has proven popular with girls and boys alike. Each student is given the opportunity to perform on their chosen instrument during percussion ensemble performances.
Percussion Lessons as Gaeilge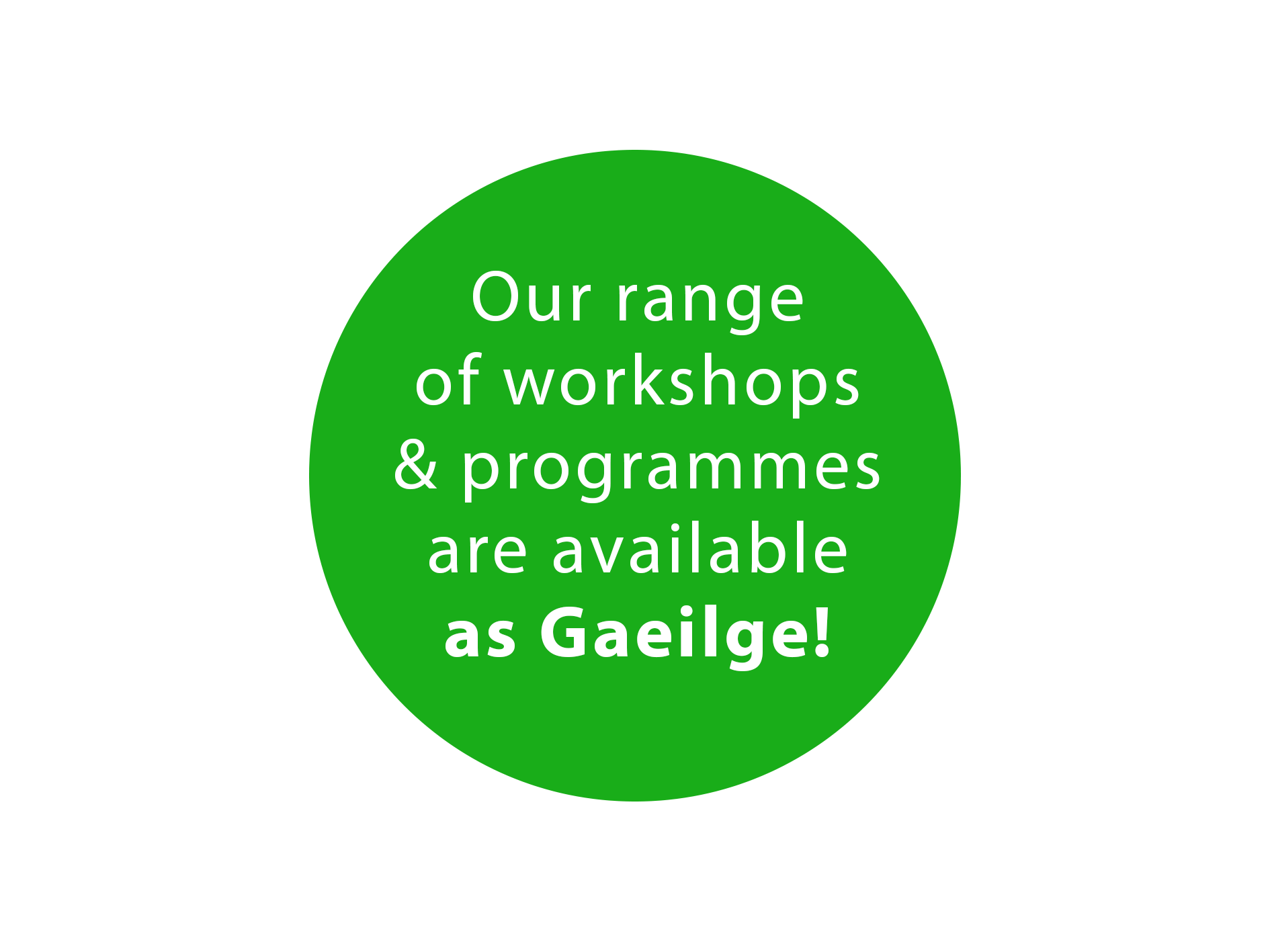 We also offer our range of classroom music programmes as Gaeilge. To visit the Gaeilge version of our website, please click here.
More from the Mobile Music School
To learn more about our Classroom Music Programmes for Primary Schools, please visit our Classroom Music page. If any of our Percussion in the Classroom programmes are of interest to you, please contact us to discuss these options in further detail.
Related posts:
Our Most Popular Music Workshop for Schools Is…
Percussion in the Classroom: Exciting Percussion Performances