Our latest drumming workshop took place on October 13th, when we had the pleasure of working with the transition year students of Pipers Hill College in Nass, Co. Kildare.
'Let's Drum' – Drumming Workshops for Schools
Each group received an 80 minute, hands-on drumming workshop, full of fun and energetic activities. Mobile Music tutor Shay always ensures that each music session is interactive and engaging, and creates an environment that is relaxing and open for every student to express themselves.
Drumming as Gaeilge
Not only did we deliver a drumming workshop, we also fused our passion for music with our love for Gaeilge. By merging Gaeilge into the workshop, each student was fully immersed into the world of drumming, percussion and Gaeilge.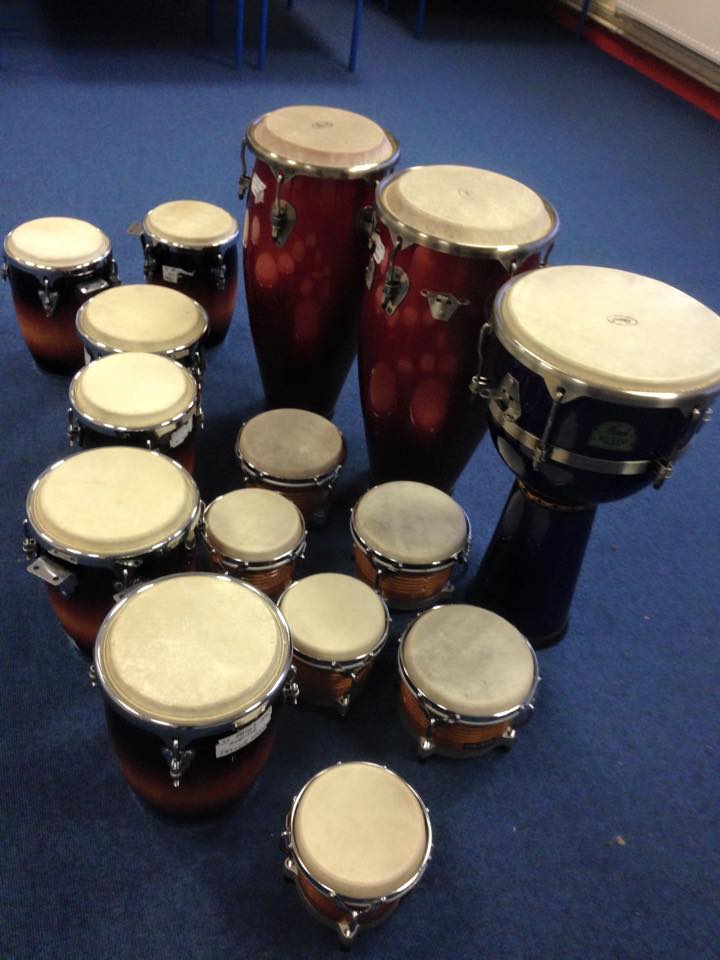 Percussion Performances
The drumming workshops were a huge success! Each session culminated in the performance of a piece of drumming music, which fused everything we learnt together – technique, listening skills, counting, instrumentation, rhythms of the world, the beat and dynamic control. The energy and enthusiasm from the students made each performance all the more special.
Positive Feedback
We were thrilled to see the students enjoying themselves and responding well to the drumming workshops.
Students commented:
"the workshop was very enjoyable and beneficial"
"the workshop was very relaxing"
"the workshop gave them the opportunity to play drums – something they've always wanted to do but never got the opportunity"
More from the Mobile Music School
The Mobile Music School are available to deliver drumming, percussion, African hand drumming and samba drumming workshops in schools in Dublin, Lenister, Waterford, Cork, Limerick and Galway. To learn more about our drumming workshops for schools, please visit the secondary school page of our website. If you are interested in one of our drumming workshops, get in touch with us via our contact page to discuss these options in more detail.
Related posts:
Percussion in the Classroom: Exciting Percussion Performances
Samba Sounds: Samba Workshops for Schools
Natural Rhythms: African Drumming Workshops for Schools