Our TY workshop drum sessions are back in full swing this year! In September we had the pleasure of delivering not one, but two drumming workshops to the pupils of Coláiste na Coiribe in Galway through the medium of Irish. We were delighted to be invited back again, for the second time this term.
'Let's Drum' TY Workshop
Here we worked with the students for a 2-hour block and learned all about the fundamentals of drumming and performing. The workshop culminated in the performance of "Off-Beat" – a piece of percussion music, which was composed by our creative director Shay Lally.
Positive Feedback
The music teacher commented: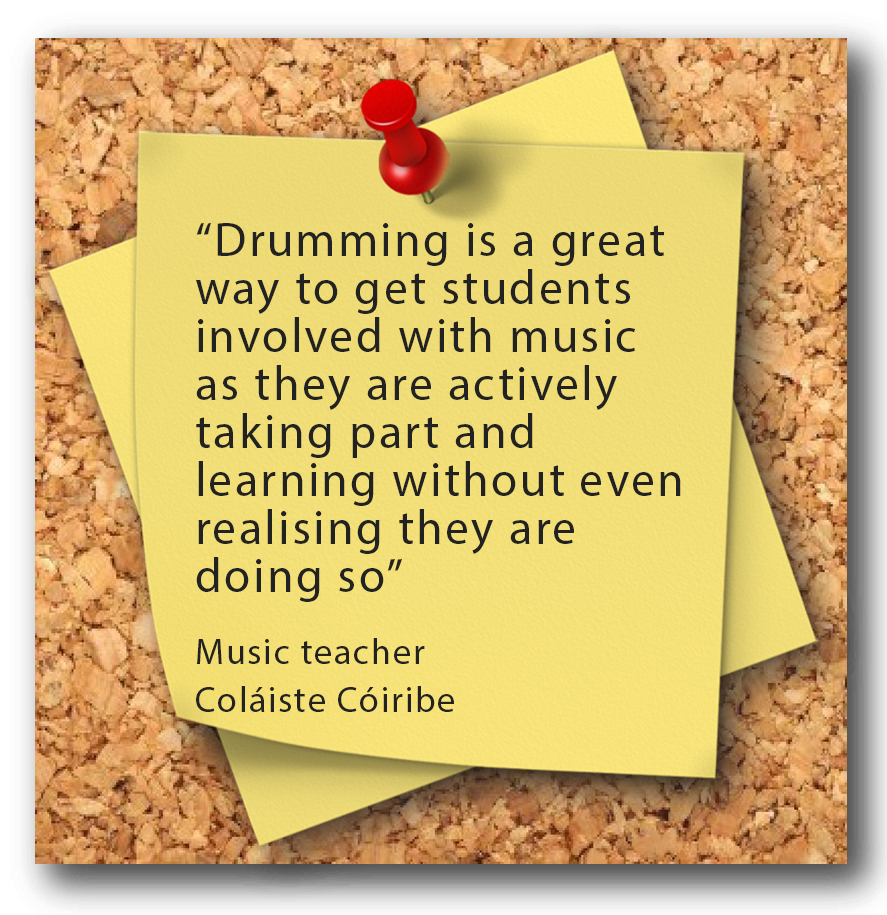 Our facilitator added:
"delivering a drumming workshop to transition year students early in the school year is a great way to start their formal introduction to music, as many students wouldn't have studied music for Junior Cert and wouldn't have actively participated in a music class since primary school".
Drumming as Gaeilge
Not only did we deliver a drumming workshop, we also fused our passion for music with our love for Gaeilge. By merging Gaeilge into the workshop, each student was fully immersed into the world of drumming, percussion and Gaeilge.
Drumming Workshop for Schools
Each group received an 80 minute, hands-on drumming workshop, full of fun and energetic activities. Mobile Music tutor Shay always ensures that each music session is interactive and engaging, and creates an environment that is relaxing and open for every student to express themselves.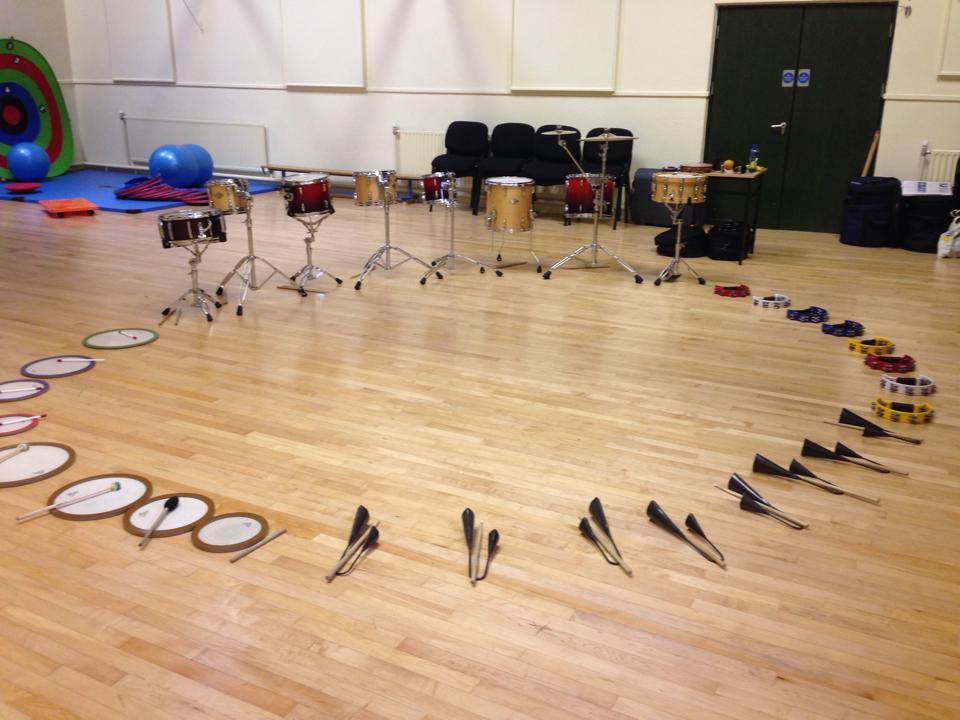 Percussion Performances
The drumming workshops were a huge success! Each session culminated in the performance of a piece of drumming music, which fused everything we learned together – technique, listening skills, counting, instrumentation, rhythms of the world, the beat and dynamic control. The energy and enthusiasm from the students made each performance all the more special.
More from the Mobile Music School
The Mobile Music School are available to deliver drumming, percussion, African hand drumming and samba drumming workshops in schools in Dublin, Lenister, Waterford, Cork, Limerick and Galway. To learn more about our drumming workshops for schools, please visit the secondary school page of our website. If you are interested in one of our drumming workshops, get in touch with us via our contact page to discuss these options in more detail.
Related posts:
Percussion in the Classroom: Exciting Percussion Performances
Samba Sounds: Samba Workshops for Schools