What a year it's been! It's hard to believe the end of the academic year is approaching already. 2015/ 16 will mark our fifth year in business and our fifth consecutive year working in schools across Ireland.
Since our inception in 2011 we have grown from working in seven schools each week to working in 23 schools per week and delivering 50 workshop days (2014/15).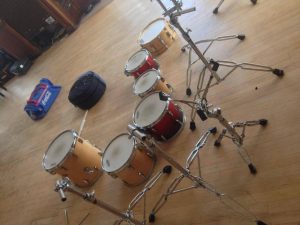 Not only this, but our team has grown too. We have shifted from having just three tutors to a teaching faculty of ten, including all of our necessary support staff. With these growing numbers, our presence has also grown and we now provide all of our services nationwide.
We are offering our range of services to preschools, primary schools, secondary schools and corporate clients for 2015/16 and are currently taking bookings for the summer months and the coming academic year.
If you wish to find out more about who we are and what we do, please contact us on 087 299 5666 and we'll be happy to discuss your needs and to answer any questions you may have.