Here at the Mobile Music School, we offer Guitar Classes as part of our Group Instrumental Tuition for secondary schools, and our Group Instrumental Programmes for primary schools. These structured classes aim to improve each pupil's technical and musical ability in a fun and calm environment.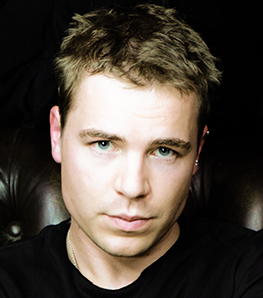 Meet our guitar tutor, Gary Burke.
Gary is currently teaching classes in Esker Educate Together NS, Stratford NS, Stratford College and Donabate Girls NS.
 In our Guitar Classes you will first learn how to read Guitar TAB. Gary also teaches students how to read Chord Boxes and Chord Charts. Once the basics are covered, they will then be taught to read Music for the Guitar. With this accomplished, students are then able to play along to the pop songs they know and love, in a fun and encouraging environment.
Throughout these classes Gary also demonstrates how to master rhythm, which is a fundamental aspect of guitar playing. With this, students learn different finger-styles, increasing their dexterity.
Our customers find that these classes are a great way of expanding ones knowledge of their instrument, as well as building confidence when it comes to performing.
To learn more about our Guitar Programmes, please visit this link to our primary school page https://mobilemusicschool.ie/primary-schools/school/ or this link to our secondary school page https://mobilemusicschool.ie/secondary-schools/extra-curricular/