Another school year finished, another successful music programme delivered. Mobile Music tutor Cathy finished up in Rathgormack NS with an energetic end-of-programme performance from the students. Here at the Mobile Music School, we love celebrating and showcasing the children's musical skills as well as their confidence.
'Learn & Explore' Music Programme for Primary Schools
The wonderful students of Rathgormack NS showed great dedication and enthusiasm throughout their 'Learn & Explore' short music programme. With their six weekly music lessons, they successfully developed a firm musical foundation. These interactive, fun and activity-based music classes enhance each child's musical awareness week-on-week.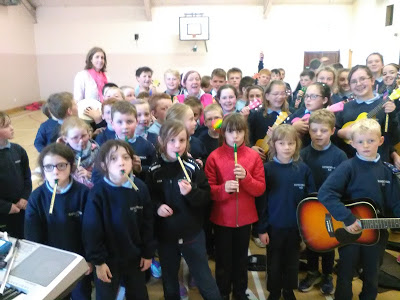 Time to Shine
This music programme culminates in a classroom performance of the songs and various types of music learned during the programme.
To bring the whole school together, Senior Infants and 1st class joined 3rd class and 4th class, and 2nd class joined 6th class. The music students performed special Treble Island Tales told through songs and tunes, drawing together many of the elements of their class content over the previous six weeks.
Completing their music programme with a bang, the music classes performed for two special afternoon mega sessions. What an impressive performance it was. Bravo tutti!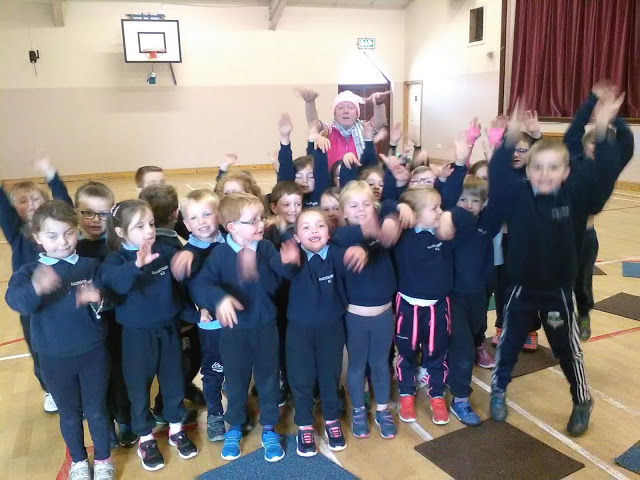 The Best Confidence Booster
When it comes to our end-of-programme performances, our tutors always encourage participants to perform to the best of their ability and only at a level they're comfortable with. This practice in performance increases children's self-esteem, making them more capable of taking risks and dealing with any fear or anxiety they may have. Throughout our many years of delivering music programmes for primary schools, we have seen the most timid of students come out of their shell as they are confident enough to perform in public as an ensemble, or even solo!
More from the Mobile Music School
To learn more about our music programmes for primary schools, please contact us to discuss what we can do for you in more detail. For more details on booking information, please see our FAQ page.
Related posts:
The Benefits of Music Education
Music in the Classroom: Exploring the World of Music