Our 'Let's Sing' short singing programme in Garranbane NS was in full swing each week. With each of the singing lessons, Mobile Music tutor Cathy immersed the students into the wonderful world of music-making.
Singing Lessons for Primary Schools

This fun-filled, singing programme enables students to discover their voice. From day one, Cathy encouraged each class group to explore the importance of posture, breathing and vocal technique whilst singing. Over the years, we have found that these singing lessons for primary schools act as a great confidence booster for students. By practicing week-on-week, pupils become more and more comfortable performing to an audience in public.
'Now You Has Jazz'
For one of their final singing lessons, Cathy added many elements linked to Gospel music, Blues and Jazz. One of the students' favourites was 'Now You Has Jazz', by Bing Crosby and Louis Armstrong. During each singing class, pupils learned and performed a wide repertoire of songs whilst exploring beat and rhythm, too. With each music lesson, students developed their aural awareness through vocal games. Throughout the course of the music programme, classes were introduced to tonic solfa, and were encouraged to explore their pitch and singing voice.
Sounds of the Bass
As well as singing, the students in Garranbane NS also learned the sounds of the bass. Each class group was so enthusiastic about learning the different parts, chords symbols, open string notes, tunes and counter melodies.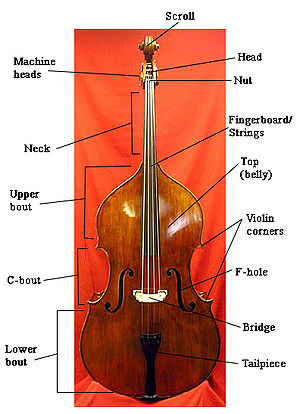 More from the Mobile Music School
To learn more about our singing lessons for primary schools, please visit the Primary School section of our website.
As we are now taking bookings for 2017/18, please contact us to discuss these options in more detail.
Related posts:
Pitch Perfect Performances in Gorey ETNS
Recording and Performing Workshops for Schools