Our music lessons for primary schools have proven to be a big hit nationwide! Each week, we deliver music lessons for primary schools all around the country. Interested in learning more about what these music lessons actually consist of? Today, we're going to be taking a look at our classroom music programmes that we delivered in Portlaoise Educate Together NS.  Mobile Music tutor Sophie delivered 'Learn & Explore' music lessons as well as recorder lessons. Read on to find out what these lessons consisted of!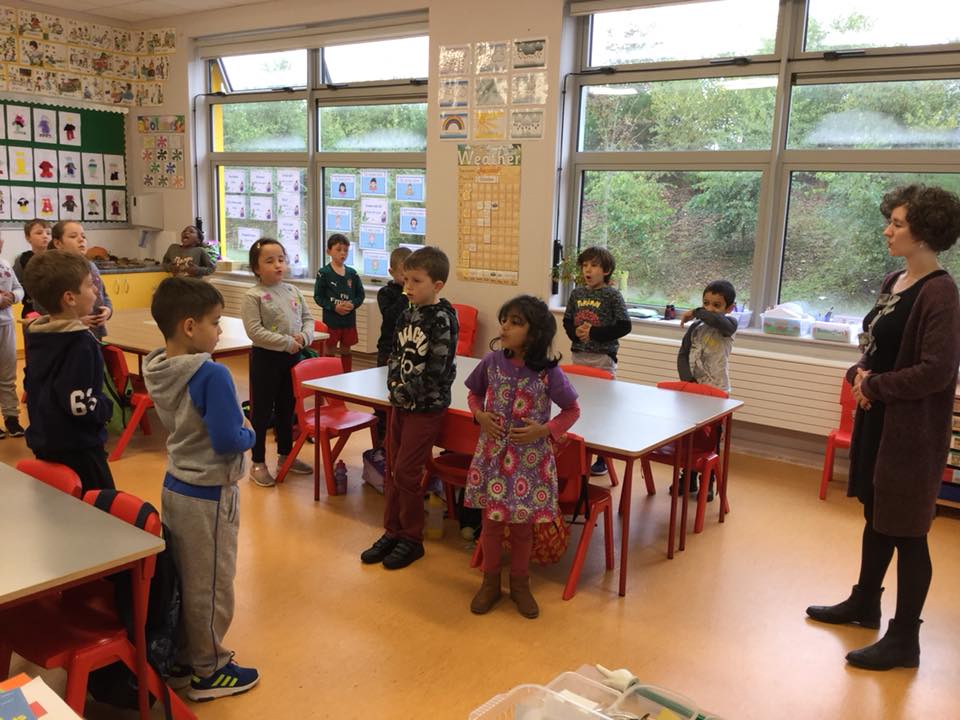 What music lessons were delivered?
Learn & Explore
These fun-filled, activity-based music lessons explore the world of music-making in an open and relaxed environment. Together with interactive games and hands-on learning, the children learn new musical skills and explore the world of music together. With every music lesson we deliver, our goal is to fuel students' creativity with engaging content.
During the programme the children learnt important musical terms. They learnt about music through story telling and song singing. Sophie also taught the children loads of brilliant warm ups and exercises. Check out this clip to see the children performing Lickety Split, a warm up that introduces the children to tempo and volume. As you can seem the children really enjoyed the exercise!
Recorder in the Classroom
Learning the recorder is a simple and affordable way for schools to introduce students to the world of music and to develop a successful music programme with tangible results. Through the use of enjoyable music and backing tracks, classes aim to develop the technical and musical abilities of pupils on the recorder, whilst allowing their musical awareness, confidence and self-esteem to develop.
During these classes, students learnt crochets, quavers, minims, semibreves, and about the stave and treble clef. They also learnt how to play all of the notes, and learnt some songs together, which they performed as a group!
Check out the class in action here!
For more information on our music for primary school programmes, contact us.