Here at the Mobile Music School, our team of dedicated and professional music tutors are expert in the delivery of high-quality, curriculum-based music for primary schools.
Our 'Music in the Classroom' programme is set on the three core strands of the primary school music curriculum, and focuses on listening and responding, performing, and composing. This fun-based and educational music programme for schools is a great way for children to learn about a variety of music disciplines that they may never have been exposed to previously.
Over the past number of years we have successfully delivered this interactive music programme to the wonderful students of St. Paul's SNS. Since our return to St Paul's after the midterm break, the classes have continued to focus on percussion, rhythm and musical games.
Suffice to say that every class is flying along and getting to grips with the new drumming techniques we are learning on the congas, bongos and djembes.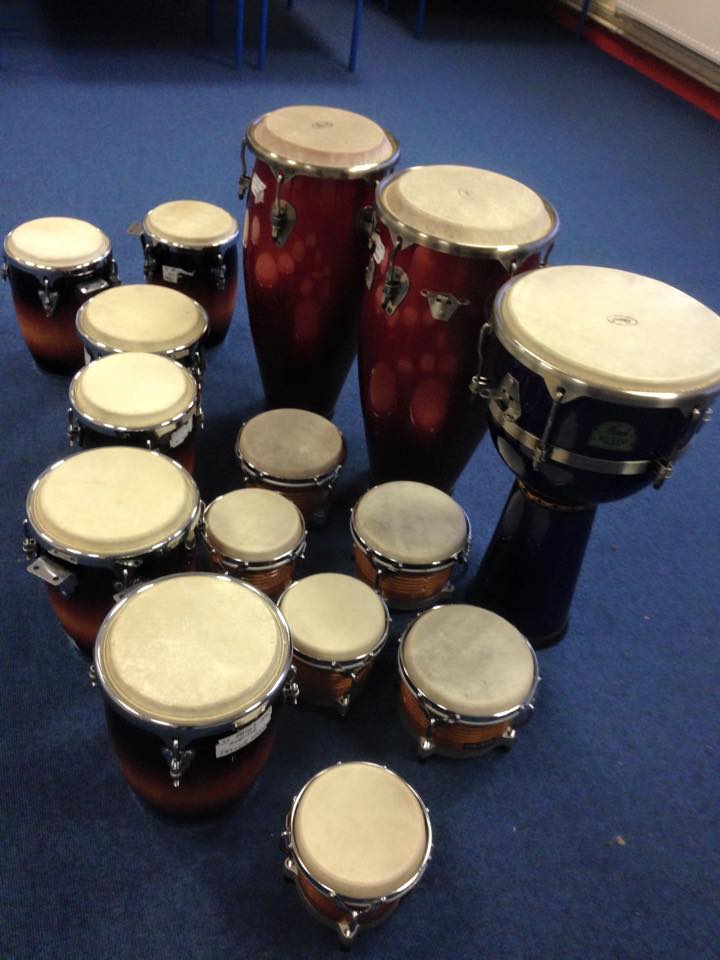 Each class is also leaning a piece of percussion music and is performing in two or four parts. This means that each class is divided into four groups, with each group being assigned a designated rhythm or pattern to play. Our pieces of music are coming along great, and we look forward to hearing the end-result in a few weeks' time.
We have also been teaching third class the songs for their nativity "The Bossy King". These catchy songs are going down a treat with each class as they put an emphasis on fun-filled song singing in the classroom.
To experience our classroom music for schools, please contact us today.