'Let's Sing' is an excellent way of encouraging and improving your singing abilities. These creative singing workshops explore the voice through games and activities, investigate the importance of breathing and posture whilst singing, and develop ones aural awareness.
As part of our once-off 'Let's Sing' vocal workshops our tutor, Katie, always has an end result in mind that she wants the group to achieve at the end of each session. Regardless if there is an audience present or not, the aim of the class is to have a 'performance piece' ready. Katie finds that this gives the class a goal and drives them to work towards a finished piece. Having this structure in place unites everyone involved. Not only are these workshops musically beneficial, they also act as great team building exercises.
Every class is started with an energizer. These activities are all about breaking the ice and allowing the class to get to know their tutor. Once everyone is energized, we get stuck into a fun vocal warm up with some singing in the round or a four-line song with actions. This prepares the class for the next stage of the session.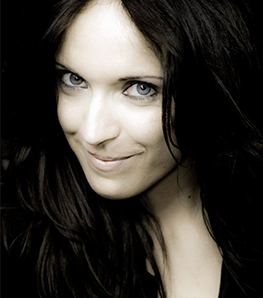 Katie Carpenter
-'Let's Sing' workshop facilitator
Our 'Let's Sing' workshops place a great emphasis on posture. Katie demonstrates how one should hold oneself whilst singing so that students can observe, copy, and then use the appropriate stance and breathing technique in their performance. As a class, everyone acts out different postures- good, bad, bored, sleepy etc. and then snaps back into 'stage' posture. Katie then takes time to examine and correct each individual.
Next, everyone heads to the keyboard for some more focused vocal warm ups. These include some harder warm up exercises to loosen the jaw, lips, tongue, etc.; they also consist of some scale work. After all activities are completed, the class begin to learn the melody of the song.
Once all problem parts/notes are ironed out everyone is ready to switch from full track to backing track, running the song through with the help of Katie. She then gives the class notes on performance, making sure their posture, stance, and breathing technique are all in check. Finally, when everyone is fully prepared we take to the stage and perform!
In all of our workshops we find there's always a great vibe in the class after the last performance. The buzz of performing as a group usually urges some people to sing solo, so for the last few minutes Katie opens up the floor for anyone who wishes to sing 2-3 lines of the song alone. Many find that these workshops work wonders in boosting ones confidence and self-esteem.
Please visit this link to explore our primary school workshops https://mobilemusicschool.ie/primary-schools/workshops/, or this link to learn more about our secondary school workshops https://mobilemusicschool.ie/secondary-schools/workshops/.