We are delighted to announce that we will be taking part in this year's Culture Night 2015 on September 18th to celebrate culture, creativity and the arts.
The Mobile Music School will be working in collaboration with Kildare County Council and have been invited by them to deliver one of our 'Let's Drum' percussion workshops.
The evening is aimed to be a fun family event for all (suitable for children aged 7+) and is a perfect way of creating a sense of community and promoting culture.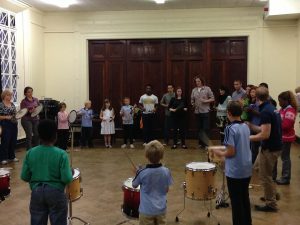 This event will follow similar events we have held previously for Culture Night, such as the National Concert Hall for example.
On the night participants will have the opportunity to play a range of percussion instruments, create lots of funky rhythms and, of course, have fun!
Our Culture Night event is open to any of those living in Clane and the surrounding areas.
Please contact us at admin@mobilemusicschool.ie for any queries you may have, or visit the Culture Night website for more info.