These dynamic samba workshops explore the magic of the traditional street samba of carnival. With each 45-minute session, students will learn how to play samba's Afro-Brazilian rhythms.
Both exciting and soothing, these percussion workshops include sections of a wide variety of percussion instruments.
These hands-on, active music workshops are full of fun from start to finish. Our samba workshops are an excellent way of getting every child involved in an energetic and interactive music-making session.
Samba instruments
Each student will also learn about and get the chance to play some of the main samba instruments, including:
Agogo and cow bells: High pitched sounding instruments, some with two bells, struck with a drum stick
Surdo: With their deep bass sounds, surdos are used to mark time and provide a steady beat that acts as a foundation for the accompanying rhythms
Repinique: It makes a high, metallic sound and is also used as a calling (lead) and solo instrument in the samba school batería
Caixa: A snare drum with a head on both sides
Tambourim: A tambourine without the jingles, played with a stick
Ganza and Shakers: A long shaker with little shells, beads, or seeds inside. Also known as xique-xique because of the sound it makes
Timba: A unifying hand drum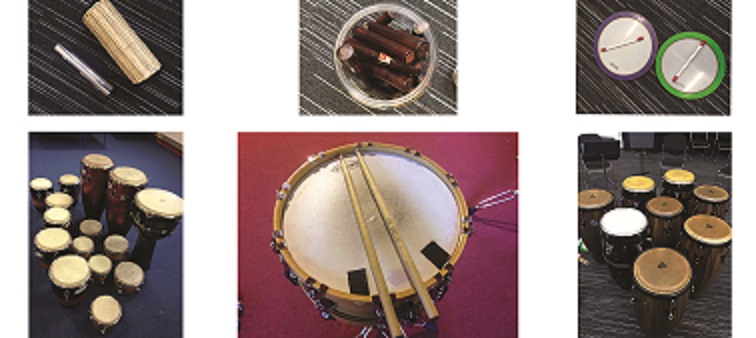 More from the Mobile Music School
The Mobile Music School are currently taking bookings for 2017/18. If you have any queries or require additional information, please contact us to discuss these samba workshops in further detail.
Related posts:
Transition Year Workshops: Music Education Made Fun
Music Workshops for Language Schools