In preparation for the Easter Rising Commemorative programme, Mobile Music tutor, Joanne, covered a range of 1916 songs with the students of Shanbogh NS in Co. Kilkenny.
As part of their 'Singing in the Classroom' music programme, the students practiced songs for the commemoration of the 1916 Easter Rising. They sang beautifully during the flag raising day, and Joanne was delighted to be part of the special event.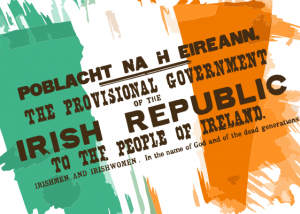 The senior class group in Shanbogh NS are loving the more detailed technique work. They have been busy learning all about the larynx, the diaphragm, and the difference in feel and sound quality. The students are also learning about the importance of range when singing from the hard versus soft palate.
It's great to see the class groups having fun trying their rounds in various vocal qualities and dynamics. The students test themselves to see what results in an ugly, sweet or strong sound, and what leaves us unable to hit notes.
If you wish to enquire about this programme for your school, please email admin@mobilemusicschool.ie or contact Shay on 087 299 5666.