The last school term has most certainly been a busy one for the Mobile Music School. Our new short programmes, musical theatre workshops and revised teaching & learning methods have been well received all round.
The past few weeks have seen us in Skerries ETNS and Kildangan NS doing Let's Drum percussion workshops, and in Rush & Lusk ETNS and Marist Primary School teaching Violin in the Classroom. Tutor Gary Burke has been busy giving Group Guitar tuition in Stratford NS, Donabate GNS and Esker ETNS, while Shay has been delivering our Percussion in the Classroom programme as Gaeilge in Gaelscoil an Bhradáin Feasa and Scoil Neasáin. As well as this, our Little Musicians programme has proven to be very popular in Scoil Niamh, Citywest ETNS, Stratford NS, Little Beavers and Firhouse ETNS. Each of our workshops and programmes have been a great success; this couldn't be done without the hard work of the students, the continued co-operation of the schools and the dedication of our tutors so, for that, we thank you!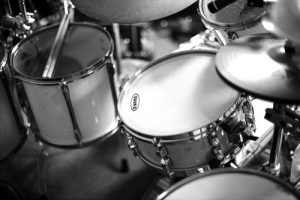 We are very excited to announce the following developments for 2015/ 16: creation of a 6-week short musical theatre programme, integration music, drama and English, a new two day in-depth percussion workshop, African drumming workshops, the appointment of a dedicated curriculum manager, and the creation of dedicated centres serving the west and south east of Ireland. We are busy with bookings for the coming year but, with availability still left, we urge you to get in contact with one of our team members via our contact form to make a booking.
Our new website www.mobilemusicschool.ie, available in both English and Irish, is receiving a volume of traffic. Many teachers across the country are now enjoying our complementary lesson plans, blog updates and information regarding our programmes.
To this end, we would like to thank you all for your continued support.
Be sure to like us on Facebook and follow us on Twitter for daily MMS posts and updates!